Define MRP in SAP
The following tutorial guides you how to define MRP controllers in SAP MM (Material Requirement Planning) step by step with screen shots.
Configuration Steps :-
Follow the menu path and execute SAP MRP Controllers
IMG Menu Path : – SPRO >> IMG >> Production >> Material Requirement Planning >> Master Data >> Define MRP Controllers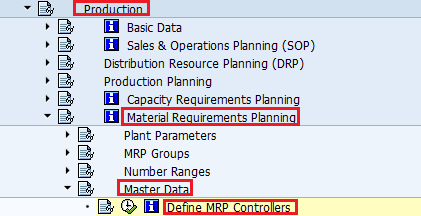 Click on "New Entries" icon to define new MRP controllers as per your business requirements.

Update the following information 
> Update your plant key in the plant field,
> Enter MRP key and description
> Update the telephone number for contact.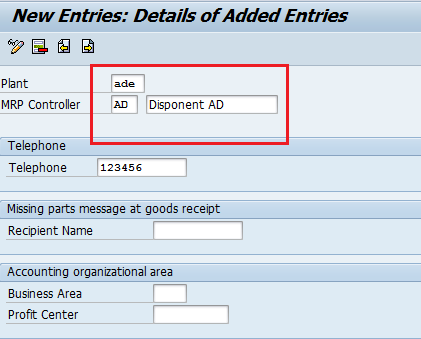 After maintaining all the mandatory fields fields, click on save to save the configured data.
You will get a message as "Data was saved", successfully MRP controllers are configured.