How to Assign Company Code to Company in SAP
The following SAP training tutorials guides how to assign company code to company in SAP step by step. In our previous tutorials we have learnt how to create new company code in SAP.
Lets Assign company code to company in SAP
Step 1: – Enter transaction code "OX16" in the SAP command field and enter.

Step 2: – On change view "Assign company code >> company overview screen, click on position button and enter your company code and press enter. Company code display at top of the list.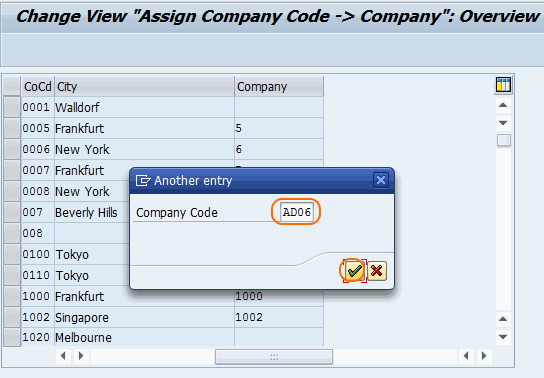 Step 3: – Update your company key that you want to assign to company code and click on save button to save the configured data.

Successfully company code is assigned to company in SAP.