Reference purchasing organization is that purchasing organization where the procurement done for all the plant of  purchasing organizations. Reference purchasing organization is used in the case of global contract preparation which can be referenced by any local purchasing organization.
IMG Path: SPRO >> SAP Reference IMG(F5) >> Enterprise structure >> Assignment >> Materials Management >> Assign purchasing organisation to reference purchasing organization

Click on "New Entries"  and make the entries for assignment

In next screen, enter the following information
In the purchasing organisation field enter your purchase organization code
Enter the reference purchase organization code
Release order specifies that release orders issued against contracts set up by the reference purchasing organizations
Conditions under reference data  check the conditions of the reference purchasing organization to be accessed.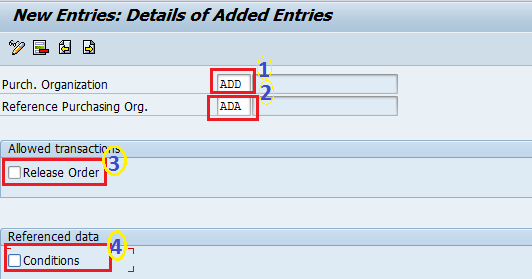 Choose save icon to save the configured data.