Create and change Parameters
The following SAP training tutorials guides you how to create and change parameters in SAP step by step by using transaction code "RZ10". In our previous SAP Security online training tutorials we have learnt about login profiles and password parameters.
Step 1: – Enter transaction code "RZ10" in the SAP command field and enter.

Step 2: – In next screen select profile from the list.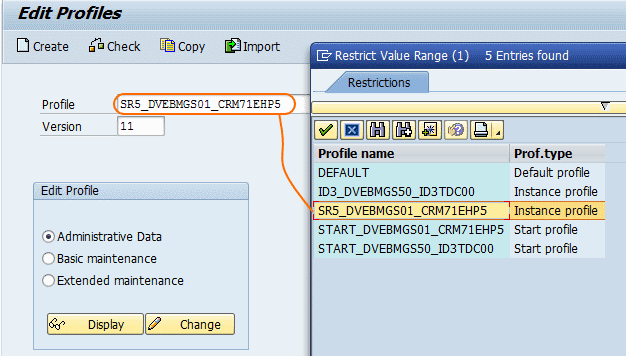 Step 3: – Select on "Extended maintenance" to change or create parameter as per your requirements.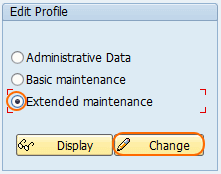 Change parameters
Step 4: – On maintain profile screen, select parameter that you want to modify.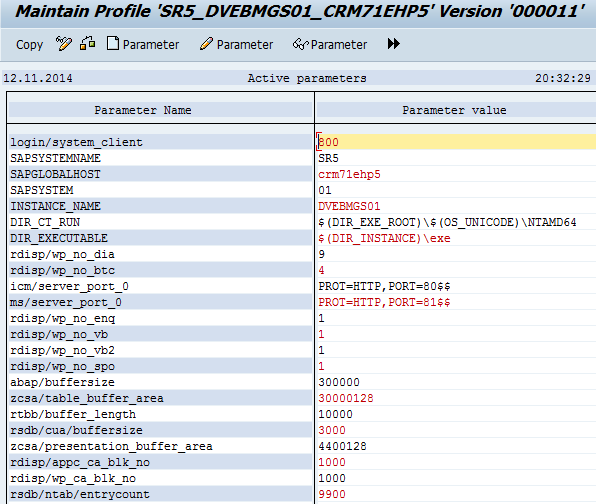 Here you can change parameter value, comments as shown below image.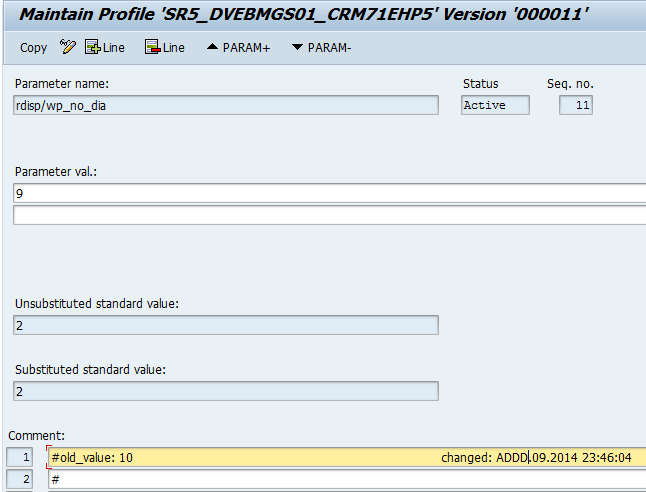 Press back button or press function key F3, window open and ask for to save the changed data. Click on yes to continue.
Create New Parameters
Step 5: – Lets learn how to create new parameters. Click on create parameter icon (F5).

On next screen update the following details.
Parameter name: – Update the parameter id that you want to create.
Parameter value: – Update the value of parameter.
In comment, the SAP systems updates details of person who created and you can update parameter details manually if required.
Click on copy icon to create the parameter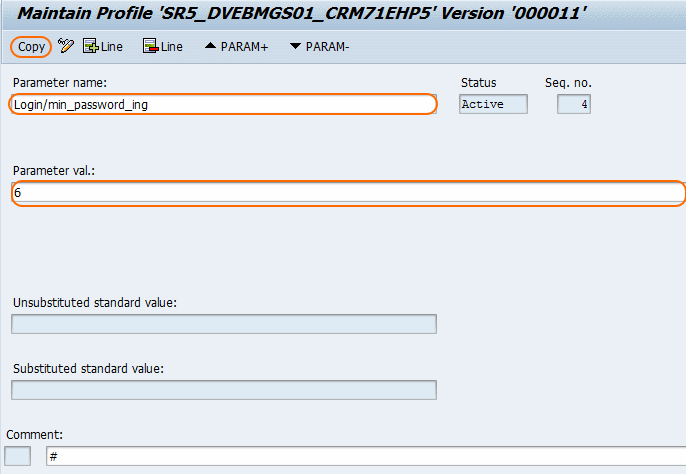 Now you get a message, click on yes and continue.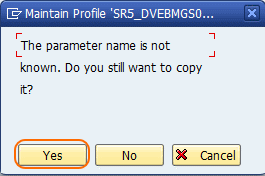 Go back and you can view the created parameter in list as shown below.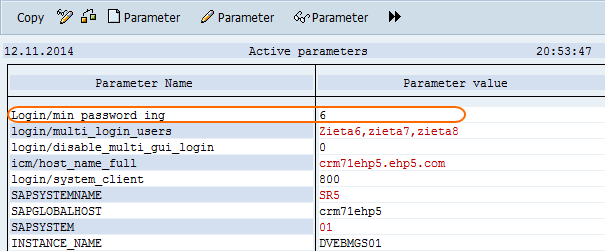 Click on copy button and save the configured data. Successfully we have created new parameters by using T-code RZ10.