The following training tutorial guides you how to create new asset classes in SAP FI – AA step by step.
SAP Menu Path :- IMG >> Financial Accounting >> Asset Accounting >> Organisational Structure >> Asset Classes > Define Asset Classes
Transaction Code : – OAOA
Step 1 : – Enter transaction code OAOA in the sap command field and press enter

Select "New Entries" button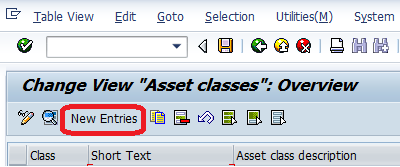 Step 2 : – Update the following information
1. Asset class : – Enter the Asset class 
2. Short text : – Enter description and short test
3. Asset type : – Enter Account determination,  screen layout rule.
4. Number assignment : -Enter the number range no for asset classes
5. Select include asset under inventory data.
6. Select No Auc (Asset under construction) or summary management of AUC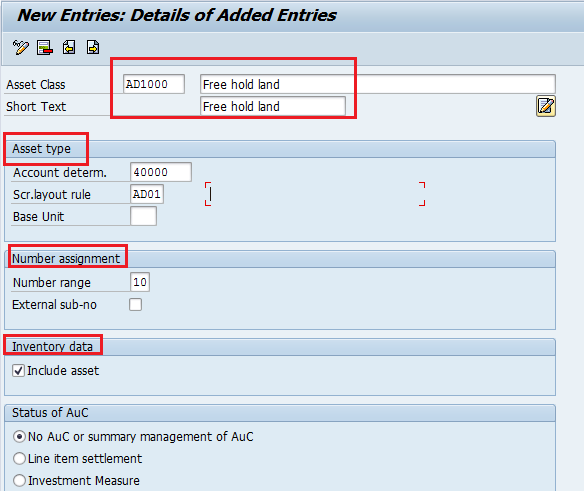 Click on save icon to save the configured data. You have successfully created asset classes.