Add transaction code to your favorites
The following tutorial guides how add transaction codes to favorites in SAP step by step with screen shots.
Transaction codes can be added to favorites in two methods
Method -1 :- From the SAP easy access menu, right click on favorites and click on insert transaction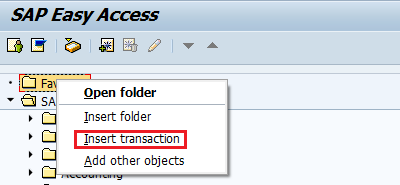 Enter the transaction code in the field and press enter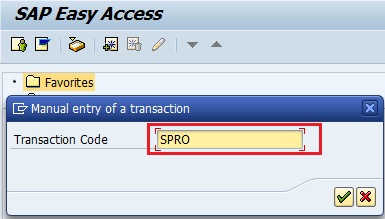 Transaction SPRO is successfully inserted in favorites.

Method -2:- Select transaction code from sap menu path and click on icon + ( add to favorites)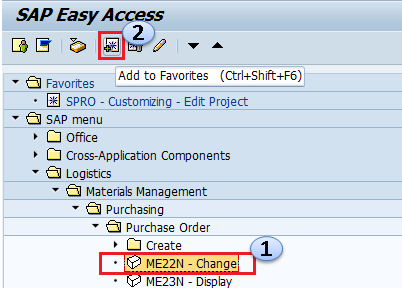 Successfully transaction codes are inserted into favorites, in the same way you can insert transactions codes to favorites.