The following tutorial guides you how to create vendor code in SAP step by step with screen shots.
SAP Menu Path : – SAP Menu >> Logistics >> Material Management >> Purchasing >> Master Data >> Vendor >> Central
Transaction code : – XK01
Enter transaction code XK01 in the sap command field and press enter

Enter the following data 
1. Company code :- Enter company code
2. Purchasing Organization :- Enter Purchasing Organization
3. Account group : – Enter account group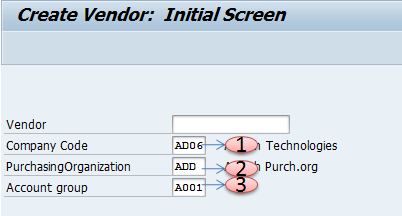 Press enter to input the details of the vendor
Title : –  Select Company, Dr., Mr., Ms.
Name : – Enter the name of the vendor
Search : – enter the search term
Street Address : – Enter the street #, postal code city, Country, Region, City
Language : – Enter the language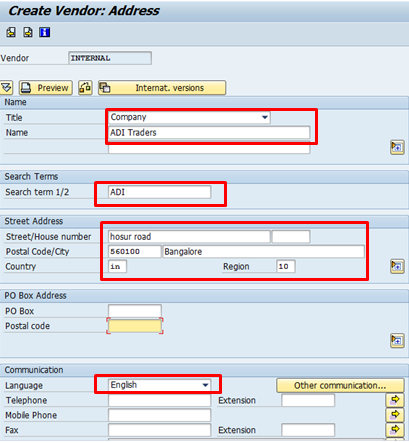 Enter the VAT Reg No of the vendor 

Enter the bank details of the vendor
Account data :– Enter the appropriate Reconciliation accounts, sort key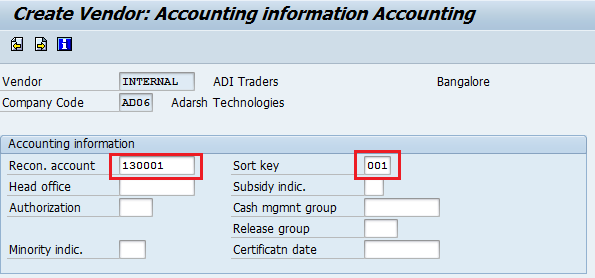 Payment transactions :- 
1. Enter the appropriate payment terms 
2. Select the Chk double inv.
3. Enter the appropriate payment methods such as cheque payment, Bank transfer, Online transfer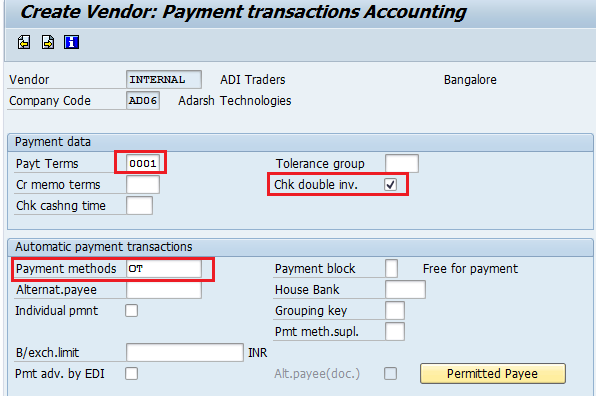 Purchasing Organisation Data :-
1. Enter the order currency, terms of payment and incoterms.
2, Enter the appropriate  schema group, vendor 
3. Select GR-based Inv. Verfication if invoice verfication is done after GR
4. Select Srv. Based inv. verf if invoice verification after service entry
5. Enter the partners for the appropriate partner functions
Press save icon to save the vendor master and vendor code in SAP is automatically generated. The vendor code is generated for respective purchasing organization and company code.