Define Sales Document Types in SAP
The following tutorial guides you how to Define Sales Document types in SAP SD step by step with screen shots.
The Sales Order is an important and essential element in SD related activities. In the business scenario all the Deliveries and billing can be done with reference to a sales document only. SAP system provides different types of sales document
Credit Memo Request 

Debit Memo request 

Standard Order 

Returns etc.
Configuration steps :-
IMG Menu Path :-  SPRO > IMG > Sales and Distribution > Sales > Sales Documents > Sales Document Header > Define Sales Document Type
Transaction code :- VOV8
Enter T code VOV8 in the sap command field and press enter

click on "New Entries" to define sales document types

Update mandatory fields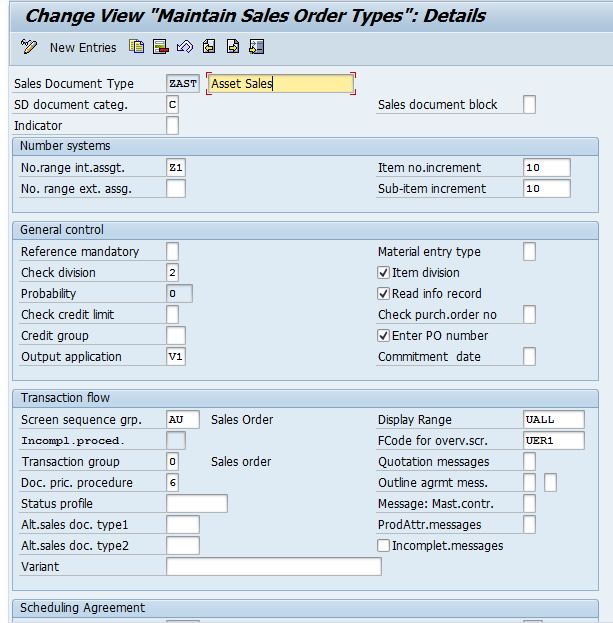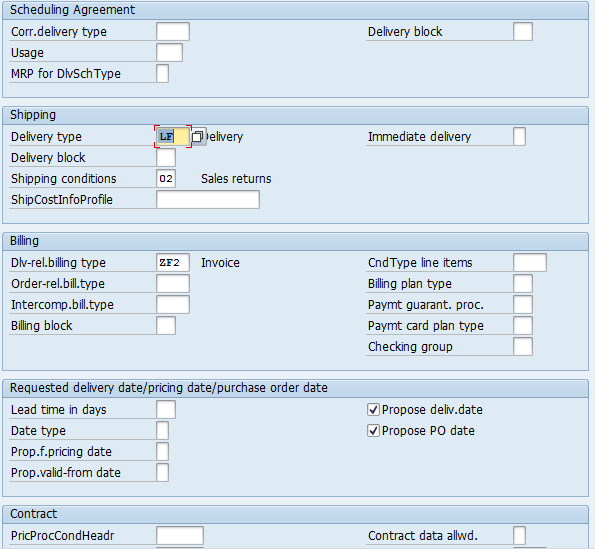 After entering all the required fields, click on save icon to save the configured data.