Maintain user parameters
The following training tutorial guides you how to Maintain user Parameters in SAP step by step.
SAP IMG Path: – SPRO > SAP Reference IMG (F5) >>> Personnel Management >>> Personnel Administration >>> Basic Setting >>>> Maintain user Parameter.
Follow the IMG path and double click on "Maintain user parameters"

 Select the relevant Country Code by selecting drop down list. After specifies country press enter to continue.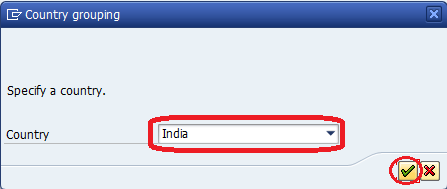 A message box will be displayed as "Parameters created for India" . Press enter to continue

Update the parameters values for the parameters ID, make Sure Parameters are Created as shown below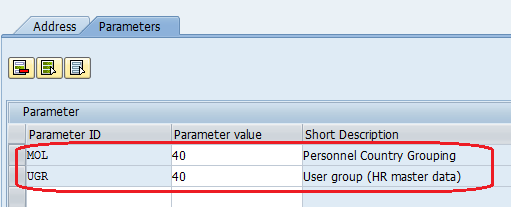 Choose the Save icon to save the entries. Successfully new parameters are maintained in SAP.