Tolerance Limits for Price Variance
The following tutorials guides you to maintain tolerance limits for price variances in SAP.
SAP R/3 IMG Path: – SPRO -> IMG -> Materials Management -> Purchasing -> Purchase Order -> Set Tolerance Limits for Price Variance 

One the change view "tolerance limits" overview screen, Select "new entries"
Standard SAP provides tow tolerance keys PE (price variance purchasing and SE (Maximum cash disc. deduction, (purchasing))

Select tolerance key

Enter your company code

Update tolerance limit percentage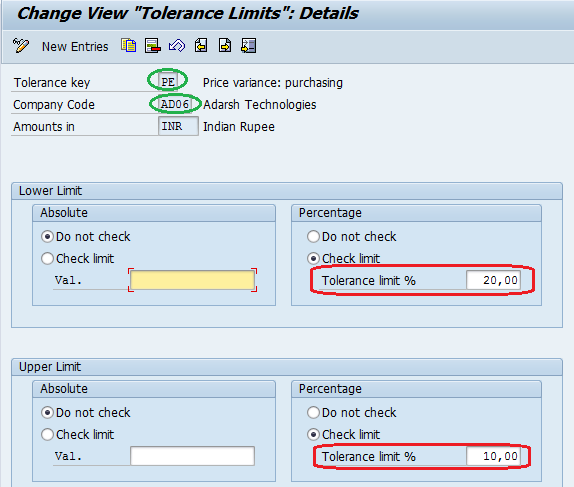 After updating the data, choose save button to save the data.