Define Infogroups
The following tutorial guides you how to create infogroups step by step in SAP HCM.
SAP IMG Path: – SPRO > SAP Reference IMG (F5) > SAP Customizing Implementation Guide > Personnel Management > Personnel Administration >> Customizing Procedures > Actions > Define Infogroups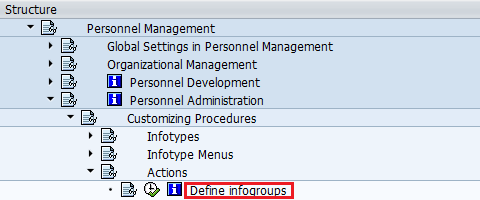 In next screen, Double click on "User group dependency on menus and info groups" and define

In next screen, click on new entries and update the following fields

Click on save icon to save the data. Go back to main option and double click on "Info groups"
Enter your info group key and press enter to continue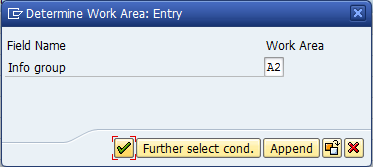 Click on new entries and enter the following details
Enter the user user reference group
Enter the serial no.
Operation defines the editing mode which should be used to process the info type in an action.  Standard SAP delivered with certain operations to control the infotypes performance e.g. as COP, DEL, EDQ, INS. Here we are selecting INS to create the info group, in the same way we have to create info group for the separation and change.
Enter the info type which needs to appear in the action sequence
Specify the sub-type of an info type and it will be defaulted while you run the action.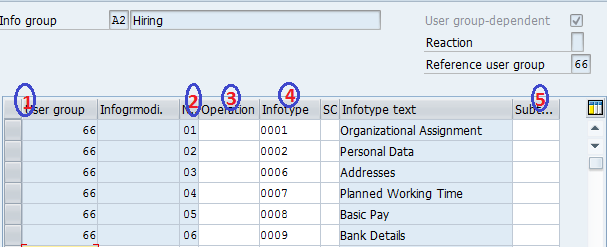 Click on save icon to the entries.