The following training tutorials guides you how to define Personnel Areas in SAP HR step by step.
SAP R/3 IMG Path : –  SPRO  >> Enterprise Structure >> Definition >>  Human Resources Management >>  Personnel Areas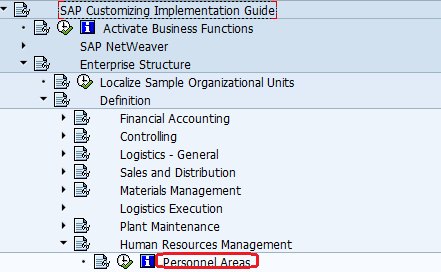 You can create new personal areas by copying existed personal area or creating by selecting new entries
Select "Personnel Area"

Click on " New Entries"

Update the following information
Enter new personnel area key and description
In the personnel  areas section update the address fields – House number/street, Postal code, City,  Country key,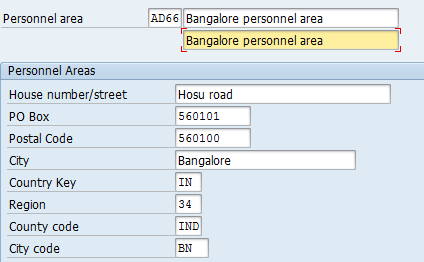 After updating the information press enter, a pop window will be open for address details.
Update the address data and click on save icon to save the entries.