Maintain Plan versions
The following training tutorials guides how to maintain plan version in SAP step by step.
Path: – SPRO > Controlling >Profit center accounting > Basic settings > Control area settings > Activate direct postings > Plan versions > Maintain plan versions.
Transaction code: – SPRO.
Enter transaction code SPRO in the SAP command field and enter.

Select SAP Reference IMG.

Follow the IMG path and select maintain plan versions.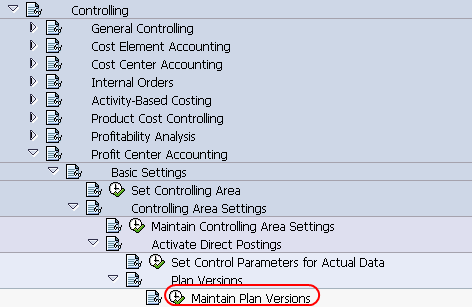 Click on new entries button.

Update the following data.

Click on save button to save the data. Now come back and select version and double click on settings for profit center accounting.

Set your controlling area and enter.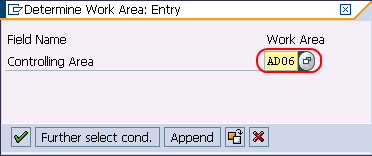 Select new entries and update the following data as shown below.

Click on save button and save the configured entries. Thus successfully plan versions area maintained in SAP.