User Mass Maintenance
The following SAP security online training tutorials guides you how to do user mass maintenance in SAP by using transaction code SU10. In our previous tutorials we have learnt how to create new SAP user step by step. Mass maintenance helps you to modify bulk users details at once, so that you can save the time.
SAP user mass maintenance can done by using one of the following navigation method.
SAP Menu path: – SAP Menu –> Tools –> Administration –> User maintenance –> User mass maintenance
Transaction code: – SU10
Step 1: – Enter transaction code "SU10" in the SAP command field and enter.
If you want to modify the details of user you can modify all at once. On user field, update all the user that you want to mass change.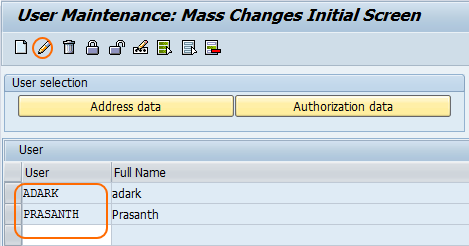 Now you modify the details of users, for example let change decimal notation and date format.
Mark the change option and change the decimal notation, date format and time format.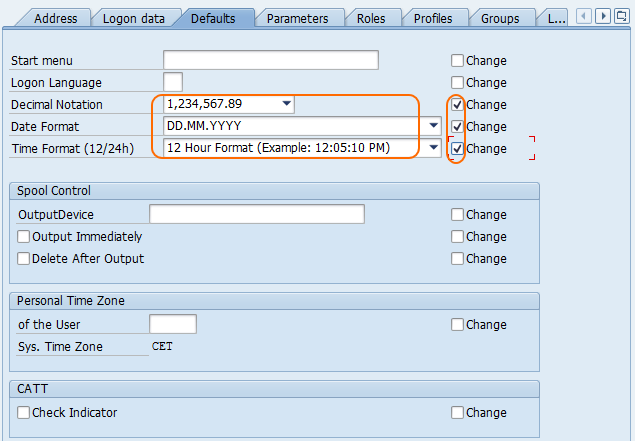 Click on save button to save the data, you get the notification about mass change. Press yes to continue..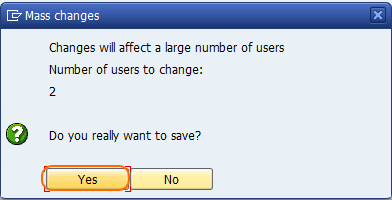 Mass User Lock 
Users can be lock by selecting the lock button (Ctrl+F5). Select all users and click on lock option.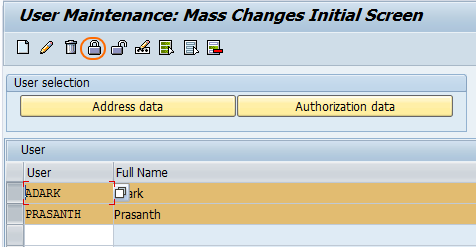 Below the screen shot preview that users has been locked.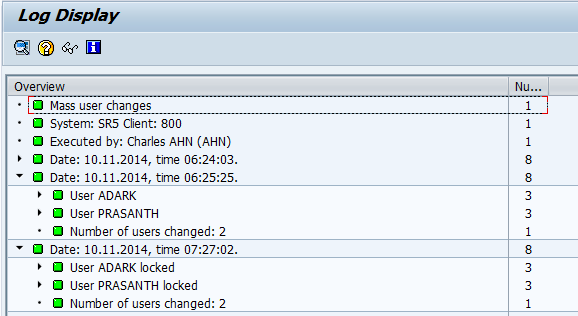 Mass unlock the users
Users can unlock by selecting unlock button. Select the users and click on unlock option (Ctrl+F4).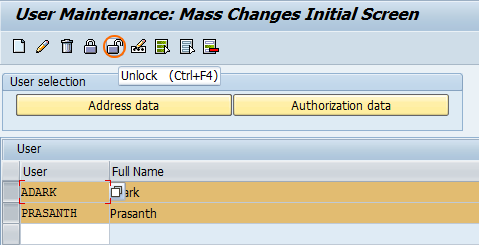 Similarly you can change user address details and Authorization details like user group, role, Authorization object and so on.
Delete Users: – Bulk users can be delete by selecting delete button, after deleting the user no more user id exists in SAP.
So mass user maintenance helps you to maintain the details of bulk users at a time.