What is Transaction Code in SAP?
Transaction code (T Code) in SAP is a 4 digit short cut key to access the requested transaction.Transaction code provides direct access to the desired transaction from anywhere within the SAP system. Instead of using SAP R/3 menu path you can start a function in a single step by using a SAP T-Code.
For example :– customer master record can be created by "Menu Path" and transaction code FD03
SAP menu path :- SAP menu > Accounting > Financial accounting > Accounts Receivable > Master record > FD01- Create
So you can process transactions in a single step by using a transaction Code.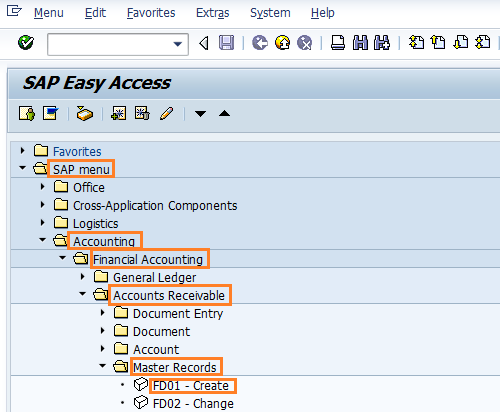 How to use a transaction Code:-
1. Log On to SAP 
2. Place a cursor in the SAP command field and enter transaction code and press enter

Viewing transaction codes :- Transaction codes can be view by selecting display technical names from extra menu on the standard toolbar, for more details