A Brief Description and introduction of  what is SAP MM?, SAP Organizational structure, MM procurement process and the SAP MM sub modules.
What is SAP MM

?
SAP MM ( Material Management ) is one of the important modules in SAP ERP software and MM application module supports the procurement and inventory functions occurring in day-to-day business operations. This MM module contains many aspects such as purchasing, goods receiving, material storage, consumption-based planning, and inventory.  SAP MM module is fully integrated with other modules in the SAP R/3 System such as Finance (FI), Controlling (CO), Sales and Distribution (SD), Quality Management (QM), Plant Maintenance (PM), Production Planning (PP), and Warehouse Management(WM).
It supports all phases of materials management materials planning and control, purchasing, goods receiving, inventory management, and invoice verification.  
Organizational Structure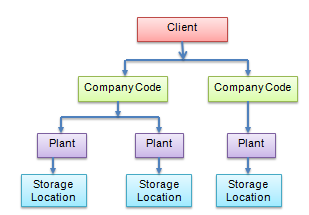 SAP MM Sub Modules-
Material Planning
Purchasing
Inventory Management
Vendor Valuation
Invoice Verification

Statutory Requirements
One of the important process in SAP MM module is Purchasing/Procurement. The purchasing process is initially started when there is a requirement of material/service for the organization. If the material/service can not be obtained from company's internal resource, the responsible person of that company must find the vendor/supplier which can provide it on the required date. The purchasing process is Started with creation of Purchase Requisition (PR), Purchase Order (PO), Good Receipt/Services,Invoice Verification, Payment to vendors.

Interview Questions 
What is SAP MM?
What are the Important Sub modules of SAP MM?
Describe Procurement Process?
Read more for SAP MM Training Tutorials step by step.